Explore Our Expert Service Center
Service and automotive repair can be an easier experience when choosing a dealership that can do it all. Visit our service center in Bel Air, MD, to get a solution to your every need. We offer comprehensive amenities, a team of experts, and so much more so that you get a successful experience. Here is just the start of what you can expect from us.
Why Customers Choose Us
There are a ton of reasons customers choose to visit our service center near Parkville, MD. We offer premium services, including shuttles to keep you on track during your cramped schedule. If you decide to wait at our dealership, the guest area is comfortable and offers refreshments to keep you satisfied. Our team even offers free safety recall checks to make sure your ride is running smoothly.

A Team of Experts
At the heart of our service center is the team that works here. These professionals can take care of any automotive need you may have. This is thanks to the years of combined experience, attentive customer care, and commitment to excellence.
Our professionals are even certified Nissan technicians. This means we know the ins and outs of your Altima or Rogue. Simply bring your new Nissan into our service center near White Marsh and allow our professionals to take care of the rest.
Handling Your Routine Service
Routine maintenance is one of the most important parts of owning a car. Take oil changes, for example. This is an essential service that will keep your truck running just the way it should. We suggest getting your oil changed every 3,000 to 5,000 miles. However, we can give you a more exact timeframe during your visit.
Another important service we handle is brake inspections. These parts keep you and your passengers secure throughout a drive to Lutherville-Timonium, making them extremely important. Our professionals will inspect every inch of your current brakes and give you an expert replacement if needed.
Other routine maintenance services we can take care of include:
Fluid and Filter Replacements
Tire Rotations
Transmission Work
EV Services
Using the Right Parts for the Job
Whenever you drop your car or SUV off at our shop, you can bet we are using the right parts for the job. Our parts department supplies our technicians with genuine OEM components that will keep your vehicle running just the way it should. This makes our service center stand out from the crowd.
You can also purchase a part from our department for your DIY needs. Whether you are handling an oil change or repair at home in Middle River, we should be able to supply the right component. Simply call or visit our parts department to get started.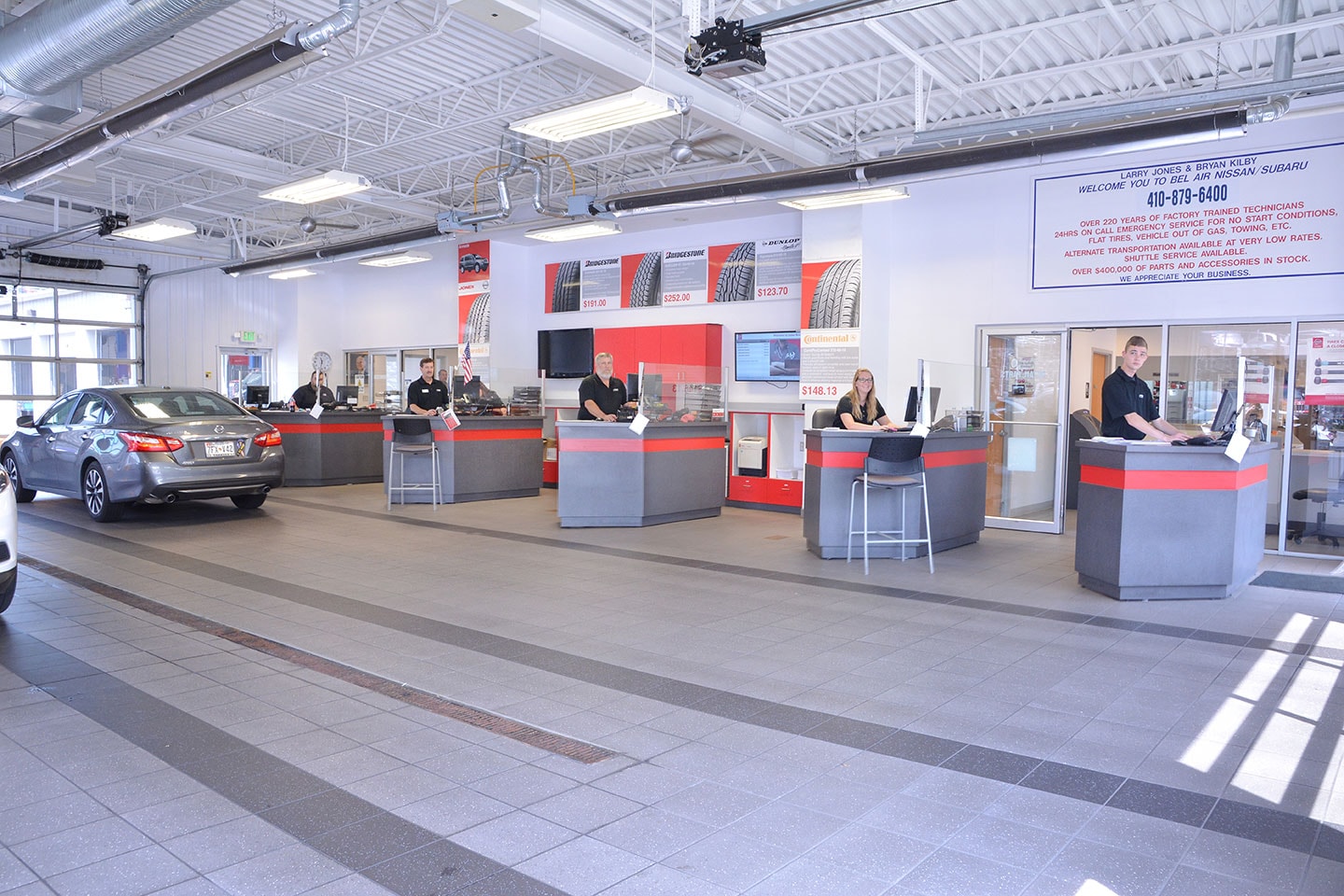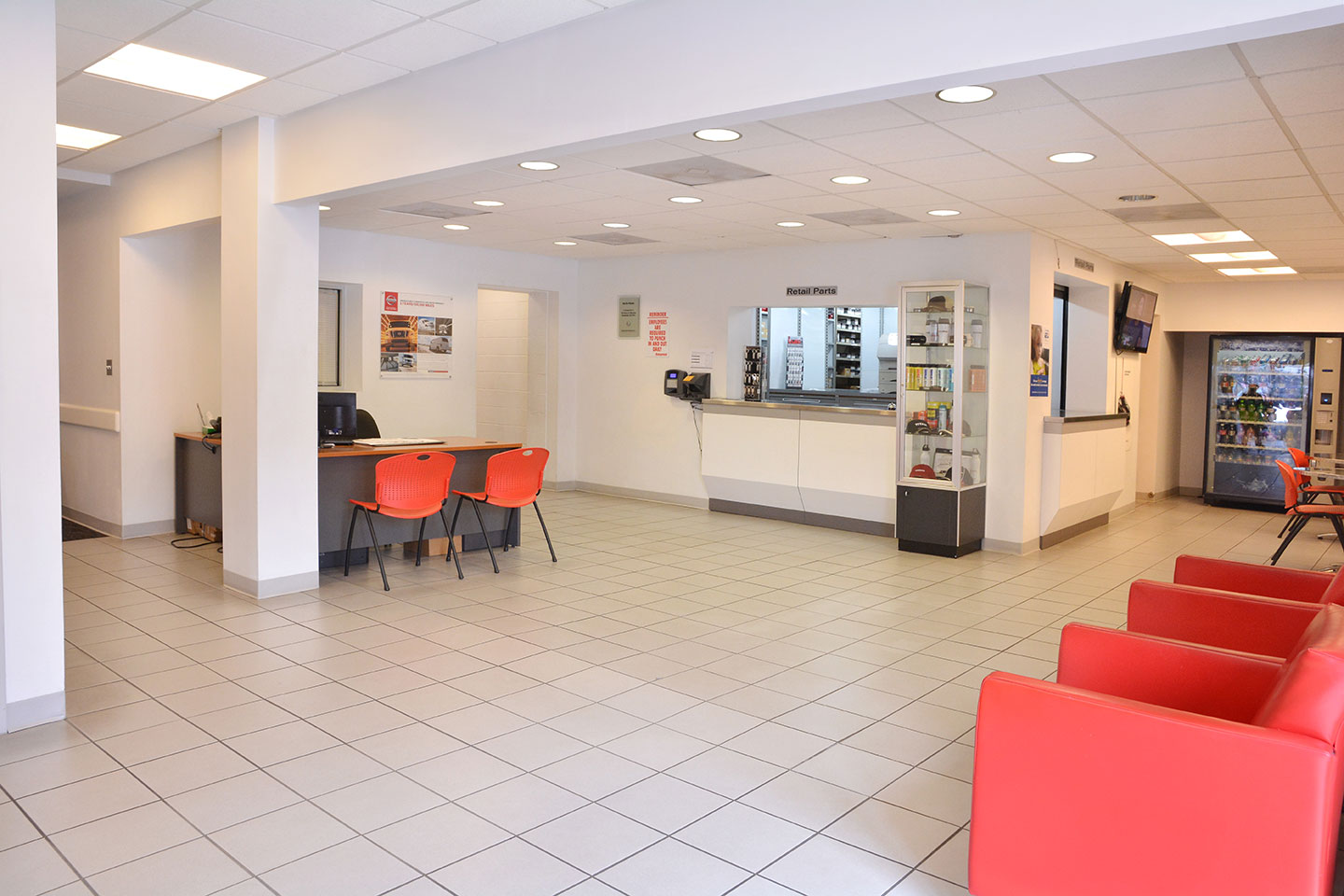 Online Scheduling Tool
When you are looking for an easier service experience, we are the dealership near Baltimore to choose. To get started, we offer a digital scheduling tool that allows you to get your appointment on the books while you enjoy your morning coffee. This is a quick tool that is completely secure.
You will need to enter your contact information so that we know whom we are working with and how to get in touch with you. Then, choose a date and time that works for your schedule. Finally, let us know what you are looking for or what your vehicle needs, and hit submit.
Visit Our Service Center in Bel Air, MD
We are here and ready to help you through any service need you may have. Schedule your visit online or by calling one of our professionals soon. Our team cannot wait to get your vehicle running just the way it should.